Whooooo are you? Who who, who who?
I was asked to make a 60th birthday cake in the shape of Pete Townshend's signature guitar:
Because the quoted amount would be a little over their price range we changed ideas to just doing a regular round cake with The Who logo:
But of course, I had to include both, plus some lyrics so this is what I came up with...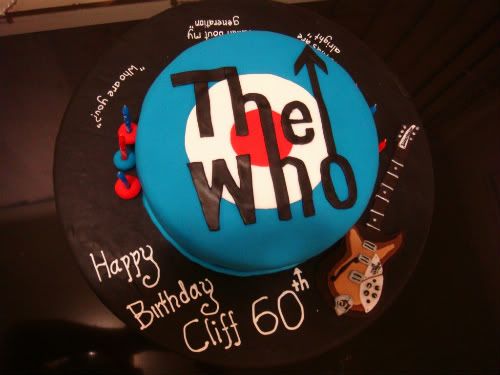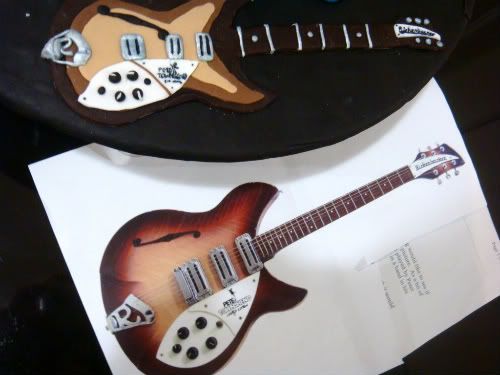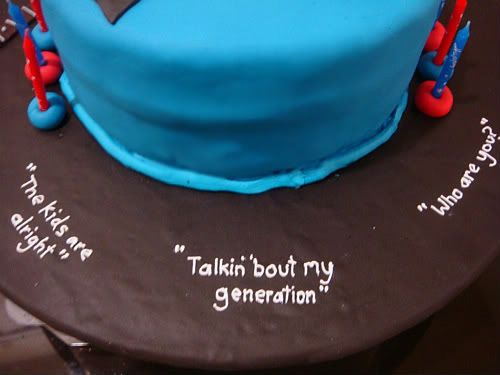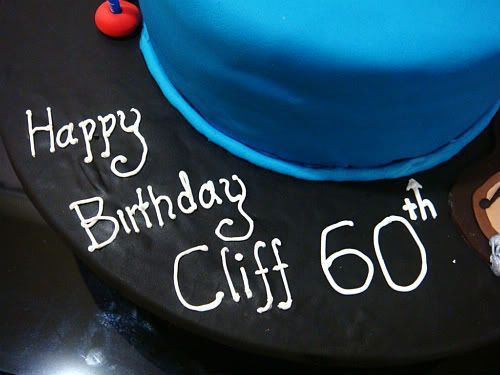 I covered the cake board in black fondant and made the guitar out of fondant a few days in advance. I baked a yummy
chocolate cake
covered in delicious fudgey chocolate
buttercream
frosting. Covered it in blue fondant, cut out the circles and letters and stuck them on. I piped blue royal icing to try and tidy up the bottom of the cake (and failed miserably!) Then piped the birthday message and lyrics.