I know what you're thinking -gross! A tomato flavoured cake?! Not quite! Last year after completing the Wilton cake decorating course 1 I made my good friend and fellow workmate, Sandy, a birthday cake.
Now Sandy is not just like any other girl, she doesn't have the crazy sweet tooth that I do. Her love is for tomatoes! I've never seen someone eat so many tomatoes in my life! She eats them for breakfast, lunch and dinner...and as a snack too!
Being a big fan of
Vege Tales
I loved "Bob" the tomato so wanted to use him as inspiration for some cute tomato cake toppers. Sandy's favourite colour is yellow so that's in there too and of course I incorporated the green leafy writing just like a garden full of ripe, red tomatoes!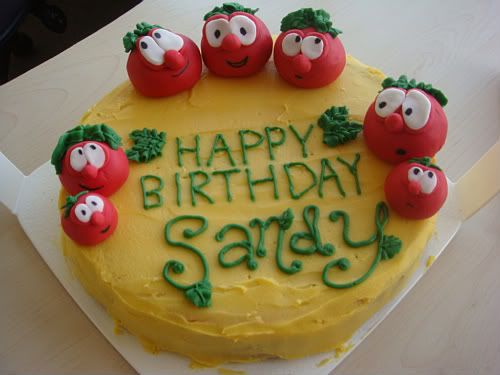 Birthday Cake for Sandy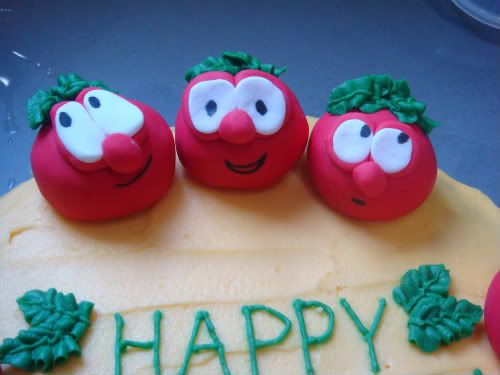 Tomatoes!